Each month, we will feature an active member of the CBV community and share their thoughts on how acquiring the CBV designation advanced their career path in the ever-changing world of finance.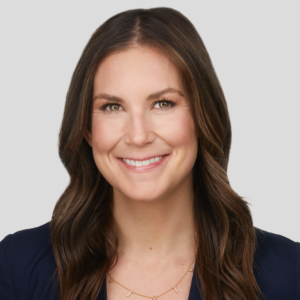 Read More
×
Kira Gregson
CPA, CA, CBV
Partner – Sequeira Partners
As a Partner at Sequeira Partners, specializing in Business Valuations and Financial Opinions, Kira Gregson helps clients answer the fundamental question, "what is their business worth?". Prior to joining Sequeira Partners, she spent 10 years in public practice accounting, over seven of which were focused on business valuations.
We asked Kira about her journey as a CBV, including her takeaways from the CBV Program of Studies. Here is some of what she had to say:
How has the CBV designation supported your career development?
As a guest lecturer at the University of Alberta, I get this question a lot and I say that the more tools you have in your toolkit, the better. Especially when you are a business advisor. What is unique about the CBV designation is, that when applying valuation fundamentals, you are really forced to understand a company's inner workings from a very complete and well-rounded perspective. You cannot just focus on one aspect of the business. You need to understand the business from a financial perspective, but also operationally and from a human capital perspective to understand what drives value. Then you can apply the basics of valuation theory learned through the Program of Studies to develop valuation conclusions. This is what makes you a trusted advisor and resource for your clients – which I love.
Can you share a particularly challenging, yet interesting valuation analysis that made you realize you had chosen the right career path?
I have been solely practicing valuations for 10 years, and every year there is a marquee file that is challenging. One particular file that made me realize I had chosen the right career path was when I had to value a company that was invested in multiple companies. It wasn't just one valuation, it was multiple valuations, and these companies were in various stages of development, some with limited history and all were operating in new and emerging sectors within technology and software. It was particularly challenging because there was limited precedent for this space. The first sentence that comes to my mind is "this is hard and maybe I cannot do it". However, then you take a step back and you work through it. The CBV Program of Studies teaches you valuation fundamentals that you can apply to companies of any size and industry. In the end, it was a very positive outcome for the client and for my professional experience.
Do you have any tips for people looking to become a CBV?
1. If you put the time in, and work through the modules and accompanying content, I am confident you can pass every single module. What you put in is what you are going to get out of it.
2. There is flexibility in the program. There is a course pack, there are online resources, and you can work at your own pace. I found that I could accommodate the course work into my personal and work life. I think the program is approachable from any stage you are at in your career in terms of time commitment.
3. To get the most out of the program, you need practical experience whether it be directly through work or in collaborating with peers or a mentor.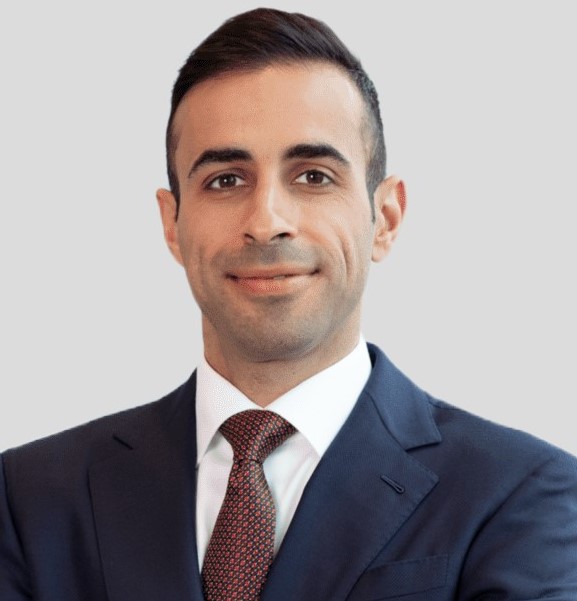 Read More
×
Neal Mizrahi
CPA, CA, CBV
Partner – Ernst & Young LLP
Neal Mizrahi has nearly 20 years of experience in business valuation and the quantification of economic loss in complex disputes. He has testified as an expert witness on numerous occasions before courts and arbitral tribunals in Canada and globally. Neal was consistently ranked by Who's Who Legal as a top expert globally, and more recently, one of two "most highly regarded" experts in Canada. He has taught at the university and professional levels for nearly a decade.
Neal has worked as an expert in various industries, including resource and extractive industries (i.e. oil and gas, and mining and minerals), construction, manufacturing, financial services, cannabis, software, and other sectors.
We asked Neal about his journey as a CBV, including his takeaways from the CBV Program of Studies. Here are some of the highlights from our conversation:
 
How has the CBV Designation supported your career development?
I was always interested in business valuation, and after obtaining my accounting designation, I researched additional designations that would enhance my valuation knowledge. I landed on the CBV, as it seemed to have the most practical and comprehensive curriculum, with the least amount of overlap with the CPA and business school.
 
The CBV opened so many doors and has enabled me to do what I do today. While I value businesses for a variety of purposes, much of what I do is act as an expert in the context of disputes. Put plainly, if one party alleges that another party conducted some wrongful act (for instance a breach of contract), I would be retained as an expert to provide my opinion of the monetary damages, which in many cases is a function of the value of a business. Typically, each party in the dispute would retain an expert, so the ability to conduct a credible and objective analysis, consider other viewpoints, and communicate clearly is paramount.
 
Overall, the CBV designation played a key role in my career progression; it provided me with the technical skills to be able to analyze and opine on complex valuation issues, and it enabled me to be qualified and recognized by courts and arbitral tribunals as an expert witness.  
Can you share a particularly challenging, yet interesting valuation analysis that made you realize you had chosen the right career path?
One case emerges as particularly challenging and rewarding. It involves a dispute in the oil and gas industry in Alberta. I was retained by the buyer in a transaction who had acquired assets relating to a number of oil fields in Alberta, with the objective of developing them further (i.e. finding more oil and increasing the acquired company's value), and selling it within approximately three years. Once the transaction closed, the buyer realized that the company it acquired had significant compliance issues, which delayed its plans by two years. Ultimately, they did find more oil, but by that point, oil prices declined significantly, and the value of their company was lower than what it would have been when they initially intended to sell (i.e. three years post-acquisition), which also happened to be during a period of peak oil prices.
 
So, the buyers commenced litigation against the seller, suing for millions of dollars, and I was brought in as a valuation expert to quantify the damages. I quantified the values at different points in time and the resulting "Loss of Opportunity" suffered by the buyers. I testified twice in the Provincial Court of Alberta, where I was cross-examined at length. Ultimately the court accepted my valuation evidence which led to an award of damages of almost $200 million dollars.
A link to the decision is available here.
Do you have any tips for people looking to become a CBV?
1.     Experience helps: Try to work in the valuation field while you acquire the designation. The day-to-day work experience really enhances your learning in the CBV Program of Studies. I found that I'd read about a concept in the course materials and apply that knowledge in the same week or month – that really enhanced my learning.  
2.     Have a mentor and be a mentor: There are immense benefits to both. First, having a mentor that is experienced can help you through the process and your career. Second, being a mentor to others is not only rewarding, but it allows you to pause and reflect on your own experience. I'm grateful to those that have mentored me throughout my career and still have people I look to for guidance.
3.     Enjoy the process: Getting into a new field is an exciting time in your career. Sure, it's challenging, but there's a ton of development that occurs over that period and a great opportunity to meet new people.  

Read More
×
Anne David
CPA, CA, CBV
Vice President Valuation
Fiera Comox Partners
In Anne's previous role as Head of Valuation at
Investissement Quebec
, she laid the foundation of their valuation department and helped strengthen valuation for financial reporting procedures.
She has also been an active member of the CBV Institute's Education Committee and has also served as a teacher in the CBV Program of Studies. Anne very recently joined Fiera Comox as Vice President, Valuations.
We asked Anne about her journey as a CBV, including her takeaways from the CBV Program of Studies. Here are some of the highlights from our conversation.
How has the CBV designation supported your career development?
My CBV journey started in 2013 when I was working in M&A and looking for some clarity and guidelines to move forward in my career. M&A has a lot to do with negotiations, but before that, you must get involved in business valuation and that's when I realized the CBV designation could help elevate my career. So began my journey into the world of business valuation. I then joined the KPMG valuation group to make the most of it.
I shared my passion for valuation by coaching students who were enrolled in CBV Institute's Program of Studies after passing the MQE. I started to quickly undertake more responsibilities with CBV Institute, such as marking exams and becoming an active member of the Education Committee and as a course instructor in 2018.
In the same year, I started working as Head of Valuation at Investissement Quebec and laid the foundation of its valuation department that would oversee a $15 billion portfolio and built a team of valuation professionals to strengthen valuation for financial reporting procedures.
Can you share a particularly challenging yet interesting valuation analysis that made you realize you had chosen the right career path?
The unprecedented market volatility in the initial days of the COVID-19 pandemic posed many challenges for CBVs. I had to report on the value of Investissement Quebec on March 31, 2020. I had plenty of questions on my mind and we had to redo all the valuations that we had prepared in advance.
The CBV community came together to share ideas and methodologies and in a time of great uncertainty, I felt the power of our network. At that exact moment, I knew I had chosen the right career path.
Do you have any tips for people looking to become a CBV?
1.     Don't hesitate to ask for help, get a mentor or a tutor to help you practice because the MQE is quite challenging. Having someone re-read your answers is a must before trying to attempt the MQE.
2.     My advice to young CBVs is this: the answer is not always in the books, but going back to basics will always help you find the answers.