Portage M&A Advisory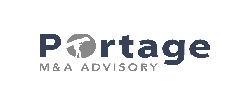 Are you looking for an opportunity with more work/life flexibility? How about a role where your contribution truly makes a difference? Portage M&A Advisory is a boutique firm located in the GTA that specializes in guiding business owners through the divestiture process.
Overview of the Opportunity
Our M&A firm is going through an exciting time of growth! As a result, we are looking for a Senior Manager with a Chartered Business Valuator (CBV) designation who enjoys working on a wide array of projects within a team environment. The successful candidate will be a specialist in valuing businesses, developing pitch documents (ie. CIMs, teasers, etc.), and be comfortable working in a collaborative environment. This position is part of the Business Valuation team and will report directly to the VP of Valuations.
Performance Expectations:
5+ years demonstrated experience in valuing businesses in a professional services environment
Providing a full range of valuation and advisory services to partners, clients, and other stakeholders on matters such as transaction advisory services
Developing and reviewing pitch documents such as CIMs and teasers
Perform relevant financial analysis, financial modelling and valuations (ie. discounted cash flow analysis, etc.) to establish valuation parameters
Desire and dedication to ongoing training and coaching of junior staff
Credentials:
University degree with CBV designation required, with preference given to those who have completed one or more of the following: CPA, CFA, MBA or equivalent
Comfortable working as part of a team or independently with minimal supervision
Excellent oral and written communication skills with commitment to excellence and accuracy
Strong computer and financial modelling skills, with advanced expertise in Excel, Word, PowerPoint, and Adobe
Benefits and Perks:
Competitive salary and bonus plan
A flexible work schedule with full-time hours
Comprehensive benefits package
Flexibility to work a majority from home and excellent work-life balance
Work with a collaborative high-performing team
At Portage M&A Advisory, we are committed to putting our people first. In light of COVID-19, our company continues to monitor the global situation and follow local guidance in each of our communities to ensure the health and wellbeing of our employees.
We look forward to hearing from you!