Capital Power Corporation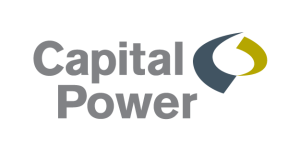 One Permanent, Full-Time Position
Capital Power Corporation is currently seeking an innovative and results-oriented individual to join our Valuations Services team.
Reporting to the Director, Valuation Services, the Valuation Specialist is accountable for the performance of corporate valuation analysis, coordination of analytics functions required to support corporate and project valuations, and performance of corporate-level analytics.
Key accountabilities of the Valuation Specialist include:
Preparation of highly complete corporate valuations and analysis for decisions on asset acquisitions, divestitures and development opportunities in support of Business Development/Commercial Services initiatives.
Optimizing the valuations process to minimize duplication, ensure consistency, and optimize resource use.
Providing input to planning and strategic direction of Valuations group and ensuring an appropriate understanding of the Capital Power strategy and maintaining on-going effective relationships between other positions in Tax & Valuations and the rest of Capital Power.
Ensure the delivery of optimal results against appropriate performance metrics.
Develop, implement and review Valuation Services processes to ensure compliance to policies, standards, regulatory requirements and ensure mitigation of risks.
Preparing and/or reviewing impairment and goodwill valuations, including obtaining necessary feedback and preparing reports, including annual goodwill impairment testing as well as quarterly assessment of potential indicators of impairment.
Prepare purchase price allocation analysis and manages reviews by external parties as required.
Knowledge:
Post-secondary Degree specializing in Business, Finance or Accounting.
Professional accounting designation.
5 to 7 years of experience related to accounting, valuation and corporate finance.
Formal designations such as a CBV (Chartered Business Valuator) or CFA (Certified Financial Analyst).
Power industry experience preferred.
Technical Skills:
Business valuation/finance analysis and knowledge of accounting treatments/policies for purposes of goodwill and impairment assessments.
Strong leadership, planning and organizational capabilities, and independent problem-solving skills.
Demonstrated quantitative, qualitative, analytical and problem-solving skills.
Proficiency in project management skills is necessary along with the ability to excel in a dynamic and multi-disciplinary project team environment.
Strong written and verbal communication and presentation skills.
Advanced Microsoft Excel skills required.
Social Process Skills:
Creativity
Business Acumen
Time Management
Results Driven
Organization and planning
TO APPLY ON THIS JOB, PLEASE GO TO www.capitalpowerjobs.com and look for one of the following postings:
If applying for Edmonton, AB, look for IRC7299
If applying for Calgary, AB, look for IRC7300
If applying for Boston, MA, look for IRC7301