MDD Forensic Accountants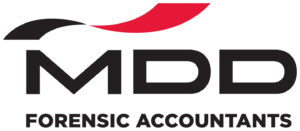 We are looking for a Senior Manager or Principal to enhance the further growth of our offices. We have opportunities available in Vancouver, Toronto, London, ON and Montreal.
About MDD
MDD is a specialized accounting firm offering business valuations, economic loss quantification and forensic investigations. We have more than 40 offices across 5 continents, including 11 offices in Canada.
Our assignments consist of disputes in commercial litigation, family law, fraud, business valuations, business disputes, natural and man-made catastrophes, lost profits, and insurance, as well as some transactional work.
Job Description
We are seeking a candidate who has significant experience in business valuations, who has developed a client base, and who is interested in taking advantage of the human and financial resources offered by MDD to grow their career to the next level.
Working within the MDD team, the ideal candidate will be responsible for:
Developing new business through active involvement in business development, including attending and speaking at conferences, writing articles and other methods
The management and completion of assignments
Working closely with clients; attending meetings and communicating the results of your analysis
Developing and maintaining their own technical expertise related to specific engagements
Assisting other offices with workload and technical matters from time to time
Supervising and teaching junior level accountants
Requirements
MDD is flexible with the requirements for this position; however, we would prefer candidates to have:
Chartered Business Valuator (CBV) designation or equivalent
Minimum 5 years relevant work experience
Thorough understanding of business valuations and related litigation support or transactional work
Demonstrated ability to manage staff
Well-developed analytical, writing and problem solving skills
Strong communication skills and attention to detail
An appreciation for working consultatively and collaboratively with colleagues throughout the firm
Proficiency in Microsoft Office, specifically Excel and Word
Additional language skills considered an asset
Bilingual – verbal and written English & French (Montreal, QC office only)
MDD firmly supports the development of our staff, and encourages continued learning through training programs, mentoring, and working with our global offices.
In addition to looking for new team members, MDD is experienced with the successful integration of senior level practitioners, and is seeking opportunities to complement our global growth strategy.
Take the next step towards an enriching, rewarding and fulfilling experience by applying today. Please include your cover letter and resume in English & French (Montreal, QC office only)
Apply to: Alaina Hern | Canadian Human Resources Manager
Vancouver, BC – https://mdd.applytojob.com/apply/98KxeEFUGx/Senior-ManagerPrincipal
Toronto, ON – https://mdd.applytojob.com/apply/91Vby8FptP/Senior-ManagerPrincipal
London, ON – https://mdd.applytojob.com/apply/hLwlOoxPyf/Senior-ManagerPrincipal
Montreal, QC – https://mdd.applytojob.com/apply/GbNkmzhELe/Senior-ManagerPrincipal
Website: www.mdd.com
MDD is committed to fostering a work environment that believes in treating all people with respect and dignity. Employee diversity and equality is an integral part of MDD's business practices. MDD welcomes applications from people with disabilities. Accommodations are available upon request for candidates selected throughout the recruitment process.
Thank you for your interest in MDD Forensic Accountants.