Teekay Shipping (Canada) Ltd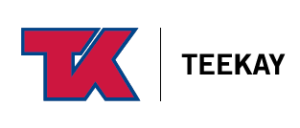 WE BRING ENERGY TO THE WORLD. BRING YOUR ENERGY AND PASSION TO TEEKAY.
Teekay is a $13 billion global market leader, one of the world's largest marine energy transportation, storage and production companies with transnational operations across its core businesses, including liquefied natural gas (LNG), crude oil shipping and offshore oil and gas production and logistics operations. We have 45 years of successful business growth and service to the world's biggest companies. We expect more in the future.
We're looking for our next Financial Analyst
In Financial Advisory & Analysis Department, we focus on optimizing the Teekay Group's capital allocation decisions and helping to plan for the future.
In this role, you will be part of a high-performance team of financial specialists who work closely with our Senior Management and the various Boards of Directors in evaluating and executing our overall corporate strategy. You will be responsible for creating and using various financial forecasts and financial models as tools to analyze strategic investment decisions, act as financial advisors to the Teekay Group of companies, and provide strategic input into how Teekay should optimize its capital and financial structure and maximize shareholder value.
This is a great opportunity to hone your analytical mind while making a meaningful impact on the future of a large international company that is a leader in its industry.
Some of the things you'll be doing
• You are detail-oriented, analytical and have an interest in predicting the future! By managing
Teekay's long-term financial forecasts, you will assist Senior Management in assessing what lays
ahead, identifying challenges and opportunities and ensuring our business stays on-track.
• You will act as a financial advisor to the Teekay Group of companies by performing various
financial analyses such as business valuations for internal reporting and external M&A
opportunities, risk quantification, analysis of long-term contract proposals and divestment
decisions. In short, you will provide input based on detailed financial analysis of capital allocation
decisions.
• You have a strategic mindset and ability to evaluate and apply complex financial concepts together
with our business plans to develop and maintain our financial strategies.
• Being part of the decision-making team, you will work closely with other members of the Finance
and Accounting team and Senior Management. You will prepare materials for quarterly Board
meetings, analyze the economics of key investment decisions, provide input for presentations to
Senior Management and help in developing financial materials for various external parties such as
commercial banks, rating agencies, and investors.
• You bring sound quantitative skills, strategic thinking and business judgment along with humility, a
good sense of humour and the ability to think innovatively and creatively. You are a team player
who wants to make a difference.
What we are looking for
• CPA with an interest to pursue (or already pursuing) a CFA or CBV.
• Strong analytical and financial modelling skills are essential along with a working knowledge of
valuation/finance theory and techniques.
• Excellent written, verbal and presentation skills. Ability to communicate complex financial concepts
in an understandable manner to non-financial personnel.
• A strong grasp of US GAAP financial reporting rules and standards is needed in-order to bridge
current financials to forecasted financials.
• Must be a problem solver and have a keen eye for detail.
• High proficiency with Excel. Working knowledge of Power Point and Word.
• Business curiosity, the ability to identify strategic issues and think outside the box.
• Strong organizational skills and time management skills.
• Customer focus.
• Willing to occasionally travel for projects.
Preferred:
• Proven strengths in corporate finance, economics, and business development.
• Shipping industry experience or Oil & Gas experience.
What you can expect in return
• At Teekay you will find an engaged workplace alongside 8,000 professionals across the globe. Within all this wonderful diversity, this is what brings us together:
• We live by our #TeekaySPIRIT values – they always guide our actions, no compromises.
• People who are committed to excellence, developing their professional experience as they deliver organizational outcomes
• An open collaborative workplace where you can have immediate impact
• A workplace where everyone is a leader
• Challenging work in a dynamic environment
• A competitive total compensation package including extended health benefits, pension, short-term incentive awards, flexible spending allowance, overtime.
Do you have #TeekaySPIRIT?
Check out www.lifeatteekay.com to learn more about who we are, where we've come from and what it's like to be part of the Teekay family.
Join us aboard – apply now!
We thank all applicants for their interest, however, only those candidates selected for further consideration will be contacted.