Caisse de dépôt et placement du Québec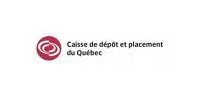 Role
Reporting to the Director, Valuation, the incumbent will compile semi-annual estimates of the fair value of direct investments and of joint venture private equity, infrastructure and fixed income portfolio holdings. These international portfolios include SME and large capitalization investments in a range of sectors (manufacturing, retail sales, distribution, energy, financial services, ports, airports, pipelines, etc.). The incumbent will also help establish pricing related to new infrastructure investments and work closely with investment managers and analysts on all questions related to business valuations.
Main responsibilities
• Periodically estimate the fair value of direct and joint venture portfolio investments by using recognized valuation methodologies (comparable transactions, earnings multiples of comparable publicly-traded corporations, discounted cash flow models, etc.);
• Model data collected for valuation purposes. Keep analysis tools up to date and make recommendations to optimize our procedures;
• Update related data dashboards;
• Act as a valuation consultant to managers in analyzing investment opportunities;
• Act as a resource person to answer questions dealing with data and valuation parameters used by investment managers and other CDPQ actors;
• Maintain a database of comparable transactions and other pertinent market or sectoral indicators;
• Support managers on issues related to portfolio yield projections by collaborating with the Private Equity – Operations team;
• Participate in fund governance;
• Participate in all projects for which his expertise is required.
Requirements
• A graduate degree in finance, accounting or a related field;
• A minimum of one to three years of experience in business valuations, in mergers/acquisitions/sales and/or corporate finance or any other pertinent combination of experience;
• Professional designation (CBV or CFA) and important assets;
• Mastery of Capital IQ and Bloomberg software an asset;
• Excellent knowledge of French and a functional knowledge of English.
Qualifications
• Rigour
• Ability to analyze and summarize
• Intellectual curiosity
• Team spirit
• Intellectual curiosity
• Good communicator and ability to explain positions
To apply
We encourage all interested persons to apply using our online recruiting module at:
https://rita.illicohodes.com/go/5cc733a51d8e3a05b27810cc/569ff2a5bb47b805a030d6d5/en
CDPQ seeks to offer equal employment opportunities to all. It encourages women, visible and ethnic minorities, aboriginal people and people with disabilities to apply. CDPQ is also committed to further incorporating diversity into the organization and making it a source of enrichment and pride for all its employees.
The use of masculine gender in this document refers to both men and women.